Undeniably, all parts of any garage system contribute enormously to its good operation. Each component is designed to serve a specific mission and that's why it must be installed properly. Cables and tracks are two of the most important parts because they ensure the actual operation of the door and the security of the house and a garage door cable that went off the drum or even distorted tracks would only cause significant problems. A Any Garage Door Co excels in cables and track services and offers immediate 24/7 services in order to ensure your security.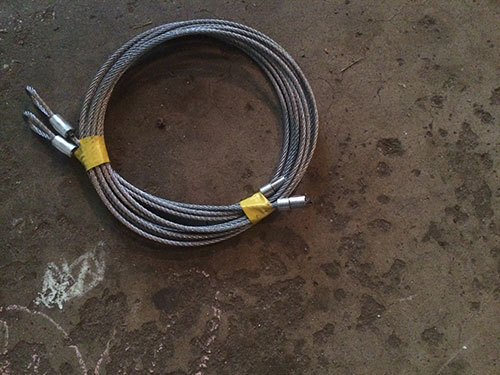 Trusting the best for cables & tracks services
A broken garage door cable would require immediate replacement and our company would dispatch its specialized technicians right away. You can rest assured that our teams are cognizant of the right procedures for the proper replacement of cables and tracks and they carry the perfect tools in their trucks. In fact, all technicians are trained very hard and have absolute knowledge of the way both components work. They can consult you about the right length and width if you are planning to replace them and they would check them when you would replace the panel because each door would require different size of tracks and cables.
We offer full support and have the ability to repair bent garage door track and snapped cables with the most advanced tools. Our vans are already equipped, so that we can rush to your location as soon as you report a certain problem. We are aware that every garage door repair would need special knowledge and equipment and you can trust that our teams are properly equipped and experienced. "A Any Garage Door Co" is an expert in cables and track services and will supply you with the best repair parts while each service will be carried out by the most skillful experts. Don't take your risks with a garage door off track; call our company today and we can have the problem solved immediately. You can also send us an email!