Garage doors may be strong and resistant but low temperatures may have terrible impacts on them if they are not properly prepared ahead. Today, there are many products and methods, which can help us get the systems ready for the harsh months of winter and this is actually the best way to shield our security and ensure our insulation efficiency at home. Having the prudency of taking care of garage door repairs in the early autumn or late summer will actually eliminate problems during the winter and it will give us the chance of having fully functional garage systems and good indoor environments.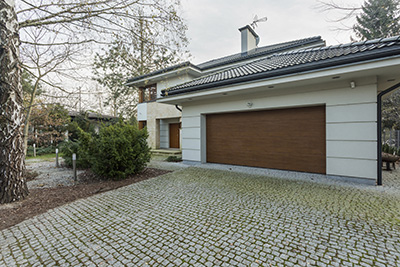 Autumn garage door maintenance
There are plenty of things we can do to protect the system from freezing down and garage door maintenance is at the top of the list with priorities. We ought to check all parts of the mechanism starting with the opener and proceeding with every little component. It is vital to check the sensors for their ability to reverse the system as much as it is crucial to examine the condition of the rollers and tracks, the strength of cables and the flexibility of the garage door springs. We must fix any problem, replace the damaged components and tighten loose screws. It is equally important to lubricate the mechanical parts and you can find excellent products, which can protect them from low temperatures. Of course, it is significant to check the efficiency of the opener and its motor and, if necessary, to make any required repair or upgrading as it is also important to check the condition of the garage opener remote.
The condition of panels is also of great importance. This is the best time to clean it well and sweep the surrounding area. It would also be important to shovel the snow often during the winter to avoid finding the panel being stuck on the ground. If you find signs of rust, you must scrub them off and repaint the panel. You can also add some insulation material and must definitely change the bottom seal to avoid air drafts from coming in.